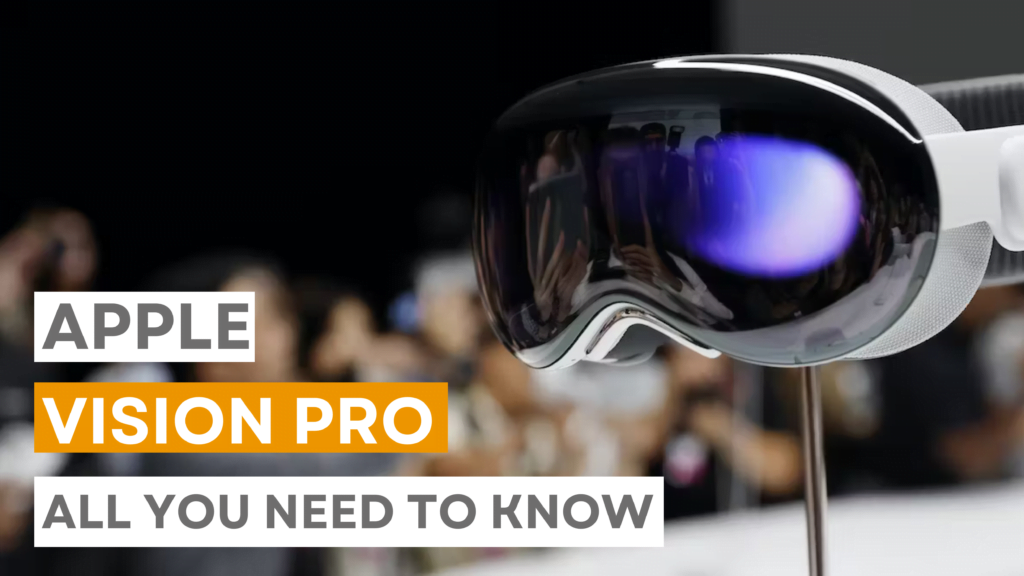 After years of anticipation, Apple has unveiled its groundbreaking Vision Pro, a revolutionary VR/AR headset that takes immersive experiences to the next level. With an all-new operating system called visionOS, the Vision Pro is not just a headset, but a powerful spatial computer. The Apple Vision Pro will retail at an estimated price of KES 500,000.00 Only early next year.
APPLE VISION PRO DISPLAY
The Vision Pro boasts an incredible display system, featuring micro OLED screens packing a staggering 23 million pixels. Custom catadioptric lenses ensure unparalleled sharpness, clarity, and a wide colour gamut, delivering jaw-dropping visual experiences with high dynamic range. Zeiss Optical Inserts cater to users with vision correction needs, ensuring visual fidelity and precise eye-tracking accuracy.
APPLE VISION PRO CHIPSET & BATTERY
Powering the Vision Pro is Apple's custom dual-core M2 chipset, complemented by the new R1 chip that processes input from 12 cameras, five sensors, and six microphones. This cutting-edge technology guarantees seamless content delivery with an astonishing 12ms response time, surpassing the blink of an eye by eight times.
With a battery life of up to two hours using the included high-performance portable battery pack, or all-day usage while plugged in, the Vision Pro keeps you immersed for extended periods. Unlocking the device is a breeze with Optic ID, Apple's secure authentication system that analyzes your iris.
The visionOS UI offers an intuitive and hands-free experience, allowing users to navigate through apps using their eyes, hands, and voice. There are no physical controllers—simply look, tap, flick, or dictate commands to control your virtual environment effortlessly.
Apple's EyeSight feature brings a touch of transparency, enabling others to see your eyes while you maintain immersion. The Vision Pro's App Store provides access to hundreds of thousands of iPhone and iPad apps, all optimized for seamless integration with the headset's input system. FaceTime calls are elevated to a lifelike experience, with Spatial Audio making participants sound like they're positioned in the call.
Embrace your digital Persona during calls, where advanced machine learning techniques capture and reflect your face and hand movements in real-time. Whether collaborating, watching movies, or browsing photos, the Vision Pro creates a shared experience like no other.
APPLE VISION PRO VISIONOS
The 3D interface of visionOS enables apps to coexist side by side, bringing the capabilities of your Mac wirelessly into the headset through Magic Keyboard and Magic Trackpad. Transform any space into a personal movie theatre with a virtual screen that feels 100 feet wide, and enjoy over 100 Apple Arcade games with immersive audio and controller support.
Capture and relive your favourite memories with the Vision Pro's 3D camera, complete with Spatial Audio. Your entire photo library is at your fingertips, displayed at a life-size scale, and panoramic shots envelop you in the scene.
Crafted with precision, the Vision Pro's glass seamlessly merges with a custom aluminium alloy frame, while a modular system ensures a tailored fit. Soft textile Light Seals conform to your face, flexible straps keep audio close to your ears, and the interchangeable Head Band offers comfort and style options.
The Apple Vision Pro will initially launch in the US early next year at a price of $3,499, followed by availability in other countries in 2024.
Experience the future of spatial computing with the Apple Vision Pro, where immersive technology meets innovation.