HP ProBook 430 G8 Core i5 11th Generation full specifications and price in Kenya
| | |
| --- | --- |
| Price | Ksh 97,000 |
| Display | 13.3" 1920*1080 IPS Display |
| Processor | 2.8GHz Intel Core i5 Processor 11th Generation |
| RAM | 8GB DDR4 |
| Internal storage | 512GB NVMe SSD |
| Graphics | Iris Xe Graphics |
| Connectivity | Wi-fi 5, Bluetooth 5.0 |
| Ports | USB 3.1, HDMI |
HP ProBook 430  G8 Core i5 11th Gen 8GB RAM 512 GB SSD
HP ProBook 430 Core i5 is a light, portable and powerful mainstream laptop. This laptop comes with the latest technology at a pocket-friendly budget. HP ProBook 430 is run by the 11th Generation Intel Core i5 processor and an integrated Intel Iris Xe Graphics Processor making it very suitable for users ranging from the demanding student to the busy office guy. With a 13.3″ screen size and a 1920*1080 resolution, the HP ProBook 430 is compact and crisp offering a good mix of power and portability.
Moreover, the HP ProBook 430 comes with 512 GB SSD memory, 8GB DDR4 RAM, and USB 3.1 connectivity for fast and reliable connection with external hardware and storage devices. The 8GB DDR4 RAM empowers the user with room for multitasking and quick data accessibility for activities like photo and video editing since it's the most recent generation and the fastest in the market.
Size.
The HP ProBook 430 is a thin, light 13.3-inch laptop. It runs on Intel Core i5 clocked at 2.8GHz. HP ProBook 430 is therefore a medium-size laptop but quite powerful and portable.
It weighs approximately 1.28 kg and it's therefore very suitable for users on the go.
Screen quality
HP ProBook 430 Core i5 has a 13.3″ screen with a 1920*1080 screen resolution. Its screen is clear, comfortable, and without unnecessarily eye strain when in use. Its high resolution offers a sharp display and enough space to line up windows making it a quite enjoyable laptop to use. This laptop has IPS technology for multiple angle views and is therefore very flexible.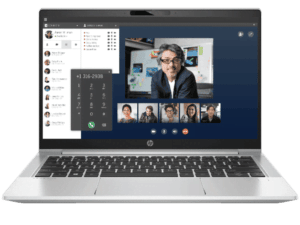 Storage
HP ProBook 430 comes SSD 512 GB internal storage. It is fast, runs silently and it is quite light. Having SSD storage makes the laptop load faster, have quicker data access, and a quick boot up as compared to one with a Hard Disk Drive.
RAM
HP ProBook 430 has 8GB of DDR4 RAM. This allows it to run multiple programs at the same time and quick process data without lags. The DDR4 is the latest generation of RAM making the HP ProBook 430 a choice laptop for different users.
Connectivity
HP ProBook 430 has a Wi-Fi 5 (802.11 ac) with dual-Band (2.4&5GHz) Wi-Fi connectivity. It has Bluetooth 5.0 and a user-facing WebCam for connecting through Zoom and other online platforms. These are a number of connectivity that you are getting here since it would be unrealistic to compare it to something like Hp 290 G4 Core i5 4GB 1Tb.
Conclusion 
HP ProBook 430 Core i5 is a great laptop with all the features one can wish for in a medium-level laptop. Its pricing is quite pocket-friendly and it ticks almost all the boxes.